A Plywood Vinyl Media Center
A while ago some friends gifted us a small record collection along with a broken record player, which I was able to revive with some dubious electrical engineering. During the holidays, Tanya gifted me a nicer record player. Now I need a place for these things to live.
Record sleeves are a bit over 12⅜" square (I rounded up to 13"), and the internet mostly agrees they should be stored within 15° of vertical. A bit of measuring on the new record player and we were ready for some Cardboard Aided Design: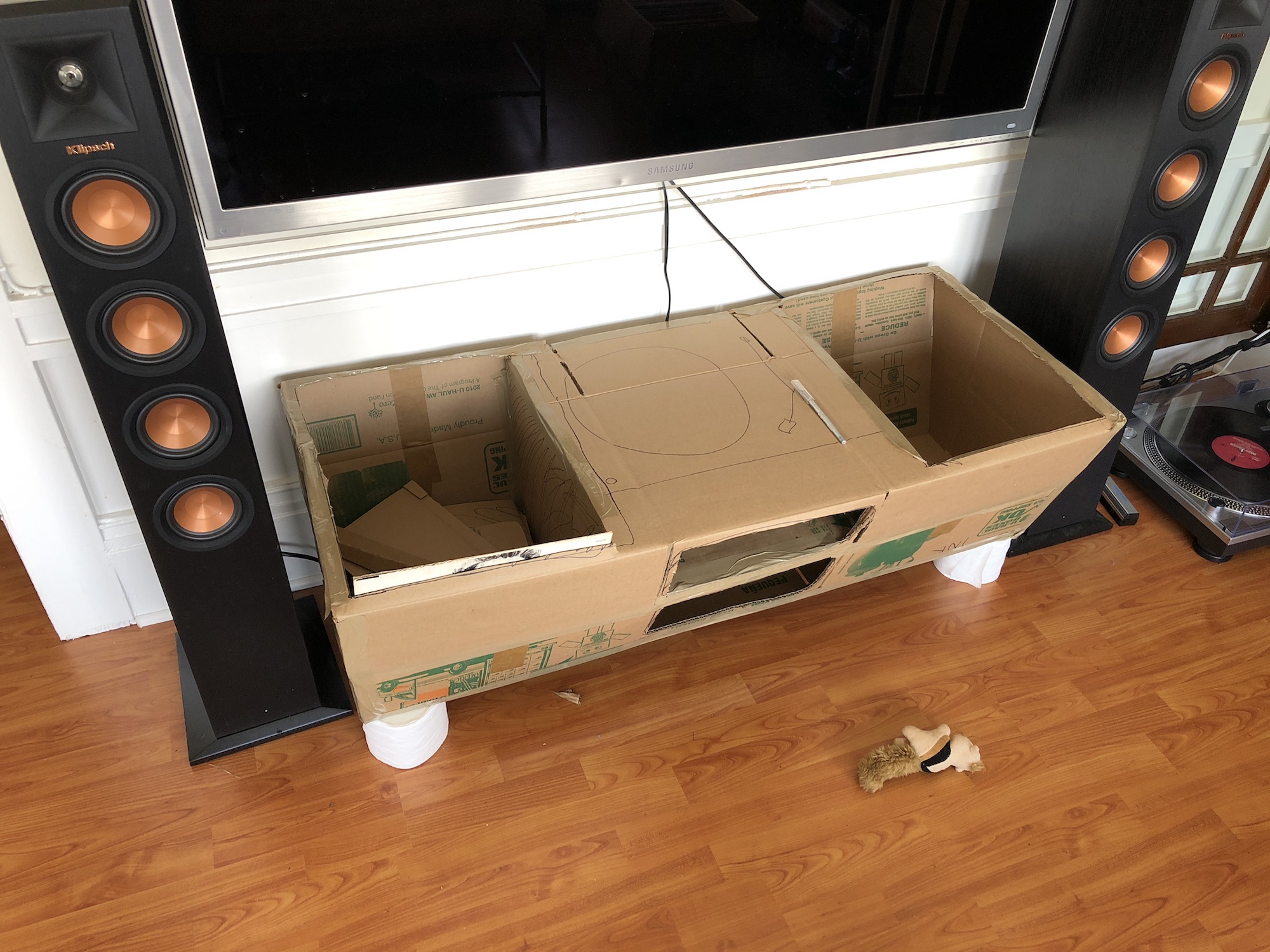 Full scale models are really useful when designing furniture; not only can you double check measurements with your real-world references (in this case, a bunch of records and a turntable), but you can get an idea of what it's like to live with.
For 11 months.
The Computer Aided Design went pretty quickly once I stopped procrastinating and spent a couple evenings learning how Fusion 360 works.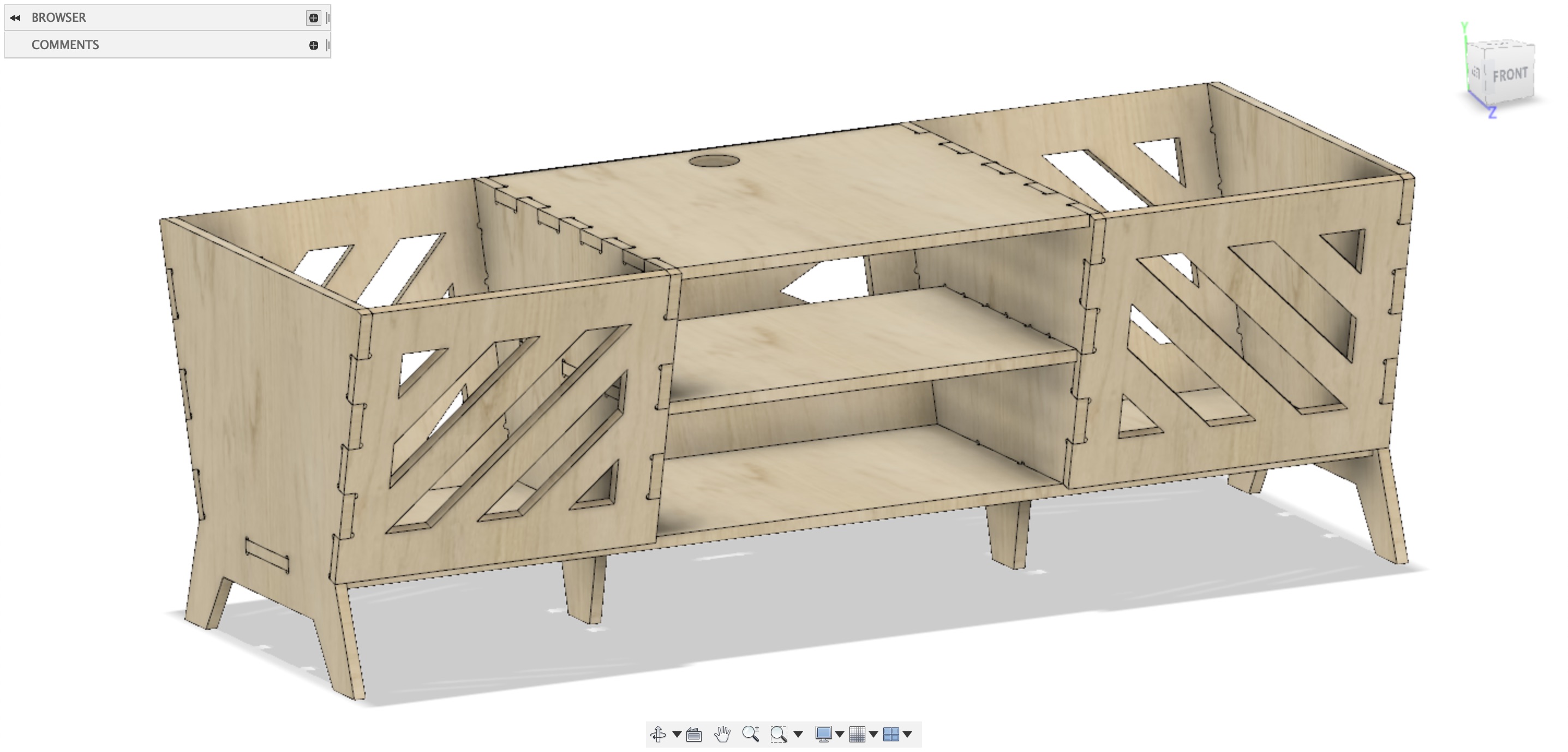 And after a couple late nights in our crawlspace workshop, it was done:
If you've got a 2.5D CNC that understands SVG—like the Shaper Origin—you can get the cutfiles here.